William Hart Strecker
A veteran of the rhythm rock / blues scene having toured with such acts as Asleep At The Wheel, Shawn Colvin and the Bill Strecker Band, sharing the stage with the likes of Jaco Pastorious, Steve Goodman, and Richie Havens, and working with legendary manager Albert Grossman (Bob Dylan, Todd Rundgren), William currenty has 3 solo records with more in the works.
William, what are your top fave 5 songs which have impacted you the most in your life musically or otherwise?
Love Me Do by The Beatles
This was my first record (45 rpm) of the Beatles that I heard and I couldn't stop playing it over and over again.And all the Beatles songs were great. No one had their sound, clothes,hairstyles… I couldn't wait for the next album. And each album was so different… each one blew me away.
Tea For The Tillerman by Cat Stevens
It was the early seventies(1970-71) with all the political turmoil at the time and this album just seemed to say everything that we needed to hear at the moment.
Teach Your Children by Crosby, Stills, Nash and Young
These guys sounded so great together. They could rock and they could sing. As a songwriter this is a great circle of life song. It also has a great pedal steel by Jerry Garcia.
Try A Little Tenderness by Otis Redding
Otis had a voice that could talk to me. He put so much into every note he sang. I loved this song so much that I recorded a version of it on my first album.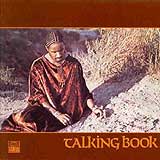 Superstition by Stevie Wonder
I love everything he writes and sings.He's magical. He has a god given gift of song and he uses it to the fullest. Every time I hear him sing and play I am amazed by his talent and it totally inspires me.
Thank you William for joining us! High-5!
© 2008 Guitarhoo!
William on the web