Steve Lynch
Formerly lead guitarist for pop metal band Autograph, Steve has also written 3 books teaching the 8-finger fretboard tapping technique, entitled "The Right Touch I, II and III".
As a studio musician and writer Steve has performed with Greg Lake, Savoy Brown, Tamiko among many others and has written songs for film and TV soundtracks including Fright Night, Youngblood, The Wild Life, Miami Vice, Hunter among others.
Steve, what are your top fave 5 records which have impacted you the most in your life musically or otherwise?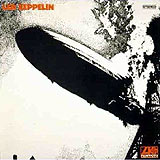 Led Zeppelin I by Led Zeppelin
The first Led Zeppelin album floored me when I heard Pages solo's, guitar tones and effects he used. It gave me a lot of ideas to experiment with. The album was very "jam" oriented which is what I was into at the time.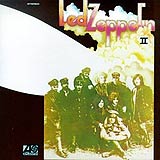 Led Zeppelin II by Led Zeppelin
The second Led Zeppelin album was more refined and showed the bands writing talents along with some of the best production of the time. The depth of emotion that emanated through this album was awe inspiring to me and changed the way I listened to music from that point on.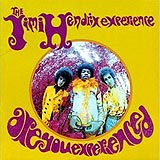 Are You Experienced by Jimi Hendrix
The first Hendrix album "Are You Experienced" was a breakthrough for guitar fans around the world, no matter what style you preferred Hendrix had something to say to everyone. This is the album that made me take guitar playing very seriously and helped in my decision to become a professional musician. It was the turning point that defined who I am today.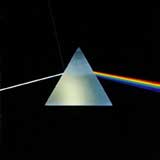 Darkside of the Moon by Pink Floyd
Pink Floyd's "Dark Side of the Moon" struck a nerve for me. It said to me that diversity in moods are created with musical landscapes. Not only was the production way ahead of it's time but the performances and messages in the lyrics were very cutting edge. Of course,what can you say about Gilmore's bending, aching, seering solo's that took you to places never explored from a guitarist before. Perfection at it's best.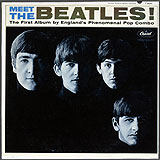 Meet the Beatles by The Beatles
When I was only 9 years old in 1964 my older sister brought this album home and it made me want to do nothing more than be a musician.
Thank you Steve for joining us! High-5!

© 2008 Guitarhoo!
Steve on the web