Steve Lukather
Guitarist for Grammy Award winning rock group Toto, Steve Lukather has also performed on over 1000 records in his session career, performing with artists such as Diana Ross, Aretha Franklin, Elton John, Michael Jackson, Eric Clapton, Alice Cooper, Dweezil Zappa, Van Halen, Spinal Tap and countless others.
Luke has recorded over 7 solo records and has a new release "Ever Changing Times" to be released in 2008.
Steve, what are your top fave 5 records which have impacted you the most in your life musically or otherwise?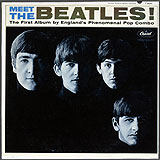 Meet the Beatles by The Beatles
Well… THE first record to blow my mind was "Meet the Beatles", forever changing my life. The solo on "I Saw Her Standing There" was THE first one that made me say, "I wanna be THAT guy"! haha… Funny thing is I was able to tell George Harrison that to his face, as I did Paul. I have worked with both of them. A true hightlight in my life. I used to hang with George. I jammed with him, Bob Dylan, Jeff Lynn and Jim Keltner one night after a dinner out. I have been a lucky fucker.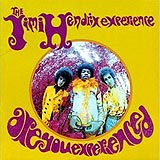 Are You Experienced by Jimi Hendrix
Well, "Are you Experienced" would be the next mind fuck. Jimi, well the first 4 records were ALL intense and still holds up. I have a massive oil painting of Jimi in my living room in LA.
Jeff Beck
Man, this is getting hard. Anything Jeff Beck from Yardbirds to present. It just doesn't get better than Jeff to me.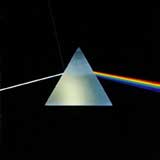 Darkside of the Moon by Pink Floyd
Dave Gilmour and the Floyd. Dark Side was such and amazing record and Dave's tones were and still are an inspiration to me. The versatility and taste… too cool. I got to work with Roger once as well on his "Amused to Death" record. It's amazing to be around greatness. I have been lucky in this way.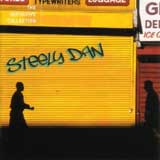 Steely Dan
See, it's IMPOSSIBLE to just pick 5 records. I mean Larry Carlton changed my life, perhaps his solo on Kid Charlamagne stands out but I have worked with him and have known him since I was 18 years old. I think that Steely Dan and Fagen's Nightfly records are always in my earphones at some point. The way they made their records, the DETAIL. It's what I still aspire to be.
BUT.. in saying all this I could stay on-line forever as there is and was SOOO much that has meant so much to me in ALL styles. It's like potato chips, can't have just ONE! Have a good one!
Thank you Luke for joining us! High-5!
© 2008 Guitarhoo!
Luke on the web