Paul Quinn
Paul is the original founding member of British heavy metal group Saxon.
Since forming in the mid 70's, Saxon has released over 40 albums, 8 DVD videos and have had over 15 top charting hits in the UK.
Saxon will be releasing their latest studio album "Sacrifice" March 4th in the UK and March 26th, 2013 in the USA.
Here, Paul takes out some time to review his top Fave 5 records.
Paul, what are your top fave 5 records which have impacted you the most in your life musically or otherwise?
Paul: The soundtrack to my life has been what the Beatles' catalogue showed me of song structure, yearning, psychedelia, angst and happiness. Impossible to choose, so I'll jump to the Beano album that showed me lead guitar:
Blues Breakers by John Mayall with Eric Clapton
'John Mayall's Bluesbreakers with Eric Clapton'. This, and the band he left, the Yardbirds, would be the first time many beginners would hear what seemed to be black blues with white players. I, for one, got the impetus to learn AND hear their influences, especially Albert, Freddy & B.B.King. Clapton was more controlled then, but still fired up. All musicians in the Bluesbreakers had further success, showing John Mayall to be a great catalyst and judge of talent.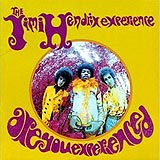 Are You Experienced by Jimi Hendrix
For the biggest leap of inspiration, hearing The Jimi Hendrix Experience's 'Are You Experienced' was a high point. It was the jazz rudiment-laden but rocky drumming with sympathetic bass and symphonic guitar that steered his Buddy Guy & Steve Cropper influences(via the Mounds of Venus)into our psychedelic psyches. It took me years to fully understand Jimi and his overdubs, and I can still discover things that once were unnoticed.
Truth by Jeff Beck
Another Yardbirder still active is Jeff Beck, whose 'Truth' was a UK riposte to Vanilla Fudge's heavy and funky blues. He took the Gibson Les Paul to overdriven heights with a Face and a Stone, who were unfortunately to be sacked (but reinstated) by Jeff's management. This album gave my 4th. Fave the template and baton to run with…..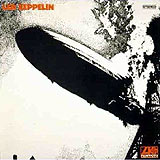 Led Zeppelin I by Led Zeppelin
'Led Zeppelin' their eponymous first, warts'n'all, self-funded rock-out album. It may have plagiarised, but it summed up the Blues/Soul/Rock/Folk melange that fired up the public if not the critics. Sod 'em! Not the first supergroup, but arguably the most consistent, with freak-out jams (as called at the time) multi insrumentalism and the restrained but pummelling (and inventively grooving) John Bonham kicking them into order. Jimmy became the guitar god of both sexes for looking great whilst wailing his bluesy chops. He was the sum of all that came before.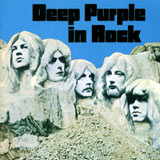 In Rock by Deep Purple
I had heard Deep Purple by the time "In Rock' was released, so it was a revelation to hear a full album of killers, brilliantly engineered to raise the eyebrows AND heartbeat into Heavy Heaven. The rudiment-flavoured drumming, all out groove, Ritchie & Jon jousting, Gillan trying and succeeding to deafen Ritchie (I know how that feels). I could hear their influences and it was amazing in a live situation.
Unfortunately I ran out of choices, but I still listen to ZZ Top, Pink Floyd, UFO, Kinks, Stones, Atlantic-Stax & Tamla Motown plus Broadway soundtracks and popular Classical music.
Thank you Paul for joining us! High-5!
© 2013 Guitarhoo!
Paul on the web