Paul Dean
Guitarist and founding member for Canadian Classic Rock band Loverboy, Paul Dean has won 9 JUNO awards with Loverboy, has toured the world over with acts such as Journey, Pat Benatar, KISS, Def Leppard and others.
Here, Paul takes out some time to review his top five favorite albums.
Paul, what are your top fave 5 records which have impacted you the most in your life musically or otherwise?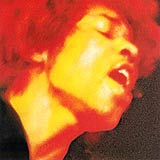 Electric Ladyland by Jimi Hendrix
It's Hendrix! Live jamming, a few cool tunes, then the jam continues. Voodoo Child Slight Return. Not so slight!
Physical Graffiti by Led Zeppelin
John Bonham, the greatest drummer who ever lived!
Truth by Jeff Beck AND Rod Stewart
Boston by Boston
It's all in the production. Guitar tones. Organ tones. Acoustic guitar, amazing vocals. Killer arrangements. All done in Tom's basement.
The White Album by The Beatles
30 songs, 30 directions.
Thank you Paul for joining us! High-5!
© 2013 Guitarhoo!
Paul on the web