Monte Pittman
Guitarist for pop all star Madonna for over a decade, Monte has also recorded and toured with bands Myra Mains, Prong, and The Citizen Vein with American Idol singer Adam Lambert.
Monte currently is working on his 3rd solo record "M.P.3: The Power of Three" with Metallica producer Flemming Rasmussen.
Here Monte shares with us his favorite five records.
Monte, what are your top fave 5 records which have impacted you the most in your life musically or otherwise?
Vulgar Display of Power by Pantera
When this album came out, things were never the same again as far as guitar sound and what a band is are concerned.
Pet Sounds by The Beach Boys
Still to this day, this album takes you somewhere and is timeless.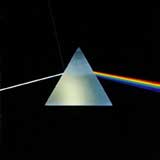 Dark Side of the Moon by Pink Floyd
There's just some magic going on in these recordings that make it one of my favorite all time albums.
Master of Puppets by Metallica
When my cousin, Natalie, put this on and let me hear it for the first time I knew for sure what I wanted to do for the rest of my life.
The Bends by Radiohead
Great band and great songs captured at a great peroid in time.
Thank you Monte for joining us! High-5!
© 2013 Guitarhoo!
Monte on the web