JP Cervoni
Italian born blues guitarist JP Cervoni has not only released many solo albums in his career, but has also produced and performed with an array of musical artists including, Buddy Miles, George Clinton, Lee Retenour, Tony Levin, Derek Sheridian, Ice T, John 5, Gilby Clark, to mention a few.
JP, what are your top fave 5 records which have
impacted you the most in your life musically or otherwise?
Free Live by Free
Paul Kossoff had the sound, the kool licks, the power. For a period of time… I was Kossoff!! The Band had it all, song-writing, groove, attitude, it was a big influence on me.
Buddy Miles Express
A rock sound with Horns!! A perfect blend of Rock/Soul/R&B/Funk, ahead of it's time, no doubt. Buddy always gave front row to the electric guitar, and his mix of rock riffs with a big band sound was innovative.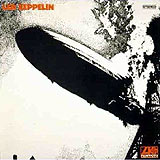 Led Zeppelin I by Led Zeppelin
Powerful, seductive, dark, mysterious, killer riffs, killer drums, great musical arrangements, unbelievable vox…the sound of rock!
Van Halen by Van Halen
A breath of fresh air. Eddies' versatility and tone redefined electric guitar. Eddie was the Hendrix of the 80's.
Back in Black by AC/DC
Massive grooves, Pure guitar tone, screaming vocals, the ultimate good time/party band. Timeless!
Thank you JP for joining us! High-5!
© 2008 Guitarhoo!
JP on the web