Jon Herington
Solo artist, guitarist and lead singer for the New York based Jon Herington Band, Jon is also a veteran touring and session guitarist for legendary groups Steely Dan, The Dukes of September Rhythm Revue, Boz Scaggs, Bette Midler and many others.
Jon has released 4 solo records to date with his latest release being "Time on My Hands".
Jon, what are your top fave 5 records which have impacted you the most in your life musically or otherwise?
Jon: The title of this should be 'Mission Impossible!' There's no way to limit it to just five, and to pick five wrongly shortchanges hundreds of others that I'd probably say were just as important. So, with the understanding that this list is somewhat arbitrary, and leaves out way too much (I've completely eliminated any classical music from contention, which is probably the biggest crime in this, though picking just five of that type would be just as daunting), here you go:
Sergeant Pepper's Lonely Hearts Club Band by The Beatles
Most of what I learned about songwriting came from a complete obsession with music by the Beatles from the time I was a little kid, long before I started playing the guitar. They were probably the single most powerful musical influence on me. So almost any Beatle record would do here, but this one did so much more than some of the others. The record seems conceived as a whole – it taught me to consider an album as a work rather than just a collection of songs. It was so imaginatively arranged and recorded that it has always had a magical quality. That still amazes me now. As always with the Beatles, the songs themselves are so strong that they would hold up even without the stunning presentation they get on this record. Recognizing that quality has taught me to try to hold myself to as high a standard as I can when I'm writing.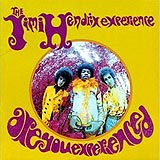 Are You Experienced by Jimi Hendrix
I feel unbelievably lucky to have had this record (one of the first albums I ever bought) as a powerful early influence on me as a budding guitar player and musician. Jimi not only seemed to reinvent the instrument in a number of ways, giving a whole generation of guitar players a completely new world to explore, but with his own very personal creative and musical gifts taught us all about breaking boundaries, thinking imaginatively, playing melodically, arranging well and showing how great a variety of sounds an electric was capable of. All of this plus his incredible presence and charisma which comes through on every track of this studio recording, make this an always inspiring record that belongs on this list.
Disraeli Gears by Cream
This was another record I bought the first time I ever bought an LP, and it probably got more play than any other. I got so I could lift the needle out of a groove to figure out a part of a lick, then put the needle right back in the same groove to learn the next part! I learned every note on that record. My sound and touch on the guitar was formed by that total immersion in that record, and I'm still aware of that influence after all these years of playing. I didn't know at the time that I was studying my own country's blues heritage second hand, but what a beautiful introduction to that music it was! Eric's playing on this record (as it was on a lot of the early ones, especially Wheels of Fire) is so natural, so effortless, and so un-self-consciously confident, that it still amazes me today. When you add the other incredible elements on that record, the unmistakably original drumming, some beautifully unusual writing, some 'British' folk tradition that gets in there, and an undeniable energy and chemistry among the players, you have an amazing work indeed.
Crescent by John Coltrane
Those first three records, though they exclude a lot of very formative, influential records I studied and loved, neatly sum up my inspiration in my early years as a guitarist and musician. I did subsequently shift gears for awhile, though, and undertook a study of jazz. Two records don't even begin to hint at the power of the jazz music influences on me, but it would feel wrong to ignore that phase of my development, and wrong to exclude that genre from this list
Though I love almost everything Trane recorded, this record is from my favorite phase of his career, and I never get tired of it. I've spent countless hours listening to him, and whenever I listen again I'm humbled, amazed, and inspired. He had an incredible discipline serving an awe-inspiring inventiveness, originality, presence, and an emotional commitment that may be the deepest I've ever heard.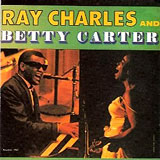 Ray Charles and Betty Carter
As anyone who knows me well can attest, get a few drinks in me and sit me down at a piano and it won't be long before I'll be singing and playing some track from this perfect record. Clearly from one of Ray's best years, everything about this record is beautiful: a young, daring Betty Carter; great arranging; a great band; piano playing from Ray that so seamlessly straddles the worlds of jazz and blues; and above all, Ray's unparalleled vocals, for me the best of the best.
Thank you Jon for joining us! High-5!
© 2013 Guitarhoo!
Jon on the web