Jeff Neill
Guitarist for Canadian classic rock band Streetheart, whom have sold multiple gold and platinum albums garnering them a Peoples Choice and Juno award, during their 25+ year career.
Jeff has also worked as a writer and arranger for Disney and in advertising for radio and television, as well as touring with Australian singer Jimmy Barnes.
Jeff, what are your top fave 5 guitar solo's which have
impacted you the most in your life musically or otherwise?
Jeff: Wow. Only five choices out of a lifetime of amazing guitar recordings. Well, here is a list of five very important rock guitar solos/songs that were essential to me and still affect me even when I hear them today. Truthfully, I had a harder time than I thought deciding because it doesn't end at five but here, in no particular order and with apologies to those that I have missed, are some guitar moments that really matter to me.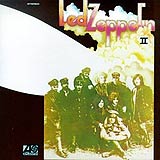 Whole Lotta Love by Led Zeppelin
One of the greatest guitar riffs of all time. One has to appreciate how heavy this was when you compared it to what was out at that time. I was already kind of aware of Led Zepplin through my older brother but when I heard this song – it was very powerful for a 13 year old. When that guitar solo hits after that extended drum break, it is still one the greatest moments ever in rock guitar. The tone and the phrasing still sound as exciting to me as the first day I heard it. You can just see Jimmy Page, guitar slung low, cigarette hangin' out of the corner of his mouth, he represented everything I wanted to be at that time.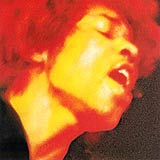 All Along the Watchtower by Jimi Hendrix
Hendrix at the crest of his supernova. This song contains all the elements that identify Jimi as the best that ever was, is or ever will be as far as I am concerned. In this one song he shows us so many colours and styles, each solo different than the one before and all delivered via this beautiful tone and Jimi's fluid touch, fire and imagination. Not long after this recording he was gone and like so many I was devastated at losing my hero.
Kentucky Woman by Deep Purple
You may think this an odd choice but this early Deep Purple version featured a blistering Richie Blackmore solo that I only just recently learned how to play correctly. As a kid I was totally mesmerized by the amazing sound of this solo. I think Richie might have been playing a Gibson ES335 style guitar during this period but whatever, the solo is outstanding in both tone and pure execution. You can certainly hear all of those early trademark Blackmore-isms. Sort of that bluesy/dissonant thang – very cool for the time and one solo I highly recommend learning in order to understand the beginnings of Richies unique approach to guitar and to soloing.
Led Boots by Jeff Beck
Jeff Beck has always been the snottiest, punkiest guitar player ever and next to Hendrix is my absolute fav player of all time. I especially loved his fusion period circa the Blow By Blow album and when Wired came out and I first heard Led Boots, I went completely nuts. I always enjoyed Jeff's work with Jan Hammer and this one is a particularly great moment. Fantastic riff and a wicked, dirty solo. Progressive and heavy, it still sounds awesome today, actually, I'm playing it as I write!
Eruption by Van Halen
I gotta say I wasn't ready for someone to come along and be this good but Eddie Van Halen was a freak demon. How could anyone be that fast, accurate and inventive? It had to be a mistake… Well, it wasn't and if you ever need a yardstick to measure all things amazing about guitar here you go. Tone, superior skill and innovation. Eddie had it all and set the bar to an impossibly high standard. Often imitated but never surpassed, Eddie is one of the greatest and influential rock guitatists of his time or any time for that matter. Still can't play this!!!
Thank you Jeff for joining us! High-5!
© 2008 Guitarhoo!
Jeff on the web