Jared James Nichols
A singer, songwriter and bluesman, Jared James Nichols plays guitar with a raw, raucous and righteously real feel.
With two critically acclaimed solo albums released to this date, Jared takes off where six string blues masters of the past left off.
Here, Jared takes out some time to share with us his top favorite five records that have helped shape his musicality and life.
Jared, what are your top fave 5 records which have impacted you the most in your life musically or otherwise?
Texas Flood by Stevie Ray Vaughan
This record really opened the doors for me, it was my introduction to the world of soulful electric blues. The record still gives me goosebumps.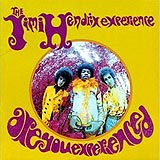 Are You Experienced? by Jimi Hendrix
Jimi was a man without musical limits, I love his attitude and songwriting on this record. He kicked the doors down and let it all hang out. This is mostly likely one of the top influential guitar recordings of all time, with good reason!
The Real Folk Blues by Muddy Waters
I have always been in love with Muddy Waters and his stone cold grooves. Muddy is one of the giants of early electric blues, his work with Chess basically wrote the book on the genre.
The Complete Recordings by Robert Johnson
What can I say about this box set that hasn't already been said? Robert Johnson IS the blues. I listen to bits and pieces of this collection almost daily.
Second Winter by Johnny Winter
This is one of my favorite blues-rock recordings. It's Johnny in his prime and he's on fire. The vibe of the whole record is out of control. Talk about badass, that's Johnny Winter.
Thank you Jared for joining us! High-5!
© 2013 Guitarhoo!
Jared James Nichols on the web