Damon Fox
Guitarist, vocalist, keyboardist, chief writer Damon Fox leads the L.A. rock powerhouse, Bigelf.
Flaunting a sound that interfuses all the best elements from the late 60's / early 70's rock movement, Bigelf has firmly established its own identity with a powerful new kind of music in the tradition of the great rock acts from the past with serging guitars, maniacal keyboards and rich, sophisticated harmonies laid over a foundation of hallucinatory hard rock.
Damon, what are your top fave 5 records which have impacted you the most in your life musically or otherwise?
S.F. Sorrow by The Pretty Things
In the Summer of Love, three records were recorded at Abbey Road…"Sgt Pepper", "Piper At The Gates Of Dawn" and the unknown masterpiece "S.F. Sorrow". If you look up psychedelic in a dictionary it should say, "see S.F. Sorrow". It was also the first rock opera, preceding "Tommy" by a year. Experimental, sparse, ominous, bleak yet still whimsical and epic. This is a magical record for me, it will never grow old in my mind.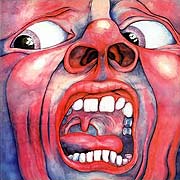 In The Court Of The Crimson King by King Crimson
When I first heard this album I felt like I'd never heard music before. Crimson pretty much invented "prog rock" with this release and consequently left everyone else trying to emulate it. I don't think there has been a record since that makes you shit your pants, well maybe the Eddie Murphy/Michael Jackson duet "What's Up With You?"
Abbey Road by The Beatles
I'll never forget this – I was at Shawn Cassidy's house (yes, Da Doo Ron Ron – don't ask) listening to the second side of Abbey Road for the first time. It blew me away, definitely a desert island record for me, one of the best in music history as well (IMHO).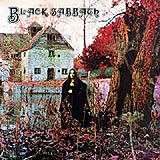 Black Sabbath by Black Sabbath
When I was seven I used to put on Black Sabbath to scare my best friend. "Oh no, no! please god help me!" I was a little scared too, actually. The birth of Metal.
Message From The Country by The Move
This band has to be one of the most underrated in history. Roy Wood and Jeff Lynne are complete geniuses; nobody is on their level. It's as if The Beatles continued into the 70's, well, Jeff did end up producing the last Beatles project in the end, so there. Heavy pop at it's absolute finest!
Thank you Damon for joining us! High-5!
© 2008 Guitarhoo!
Damon on the web