Bruce Kulick
Aside from being lead guitarist for legendary bands Grand Funk Railroad and KISS, Bruce has also toured and recorded with an array of artists such as Meatloaf, Michael Bolton, Billy Squire, among others.
As a solo artist, to date, Bruce has recorded 2 studio albums and a live DVD with more in the works.
Bruce, what are your top fave 5 songs which have impacted you the most in your life musically or otherwise?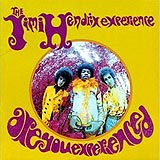 Are You Experienced by Jimi Hendrix
Swirling stereo guitars with sounds NEVER heard before made a young Bruce VERY happy. His amazing guitar playing is still valid all these years. Jimi is the Mozart of Rock Music.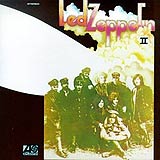 Whole Lotta Love by Led Zeppelin
With a great mysterious feel, sexual vocals, and a rhythm section hard to beat, Jimmy and company conjure up some magic with a song that is over the top with creative ideas.
I am The Walrus by The Beatles
All of the Beatle songs are in there own way unique but by the time this composition was created, the band was in its finest creative element. Trippy and catchy, John and the boys were superb in making a song that would not leave my head from the moment I heard it. I am the EGGMAN!
Sunshine of Your Love by Cream
Dripping with fancy finger vibrato from Mr. Clapton, this song has all the elements of a classic. Jack Bruce sings his heart out, and the drums and groove make the tune unstoppable. Pure GOLD.
Won't Get Fooled Again by The Who
Townshend is a brilliant songwriter and guitarist who plays every verse and chorus differently. Wildly arranged with a keyboard intro that is hard to copy, the song is a ROCK ANTHEM. PERIOD.
Thank you Bruce for joining us! High-5!
© 2008 Guitarhoo!
Bruce on the web